We are a young and dynamic company based in Madrid with offices in Castilla y Leon and the Basque Country ready to offer you a top quality service.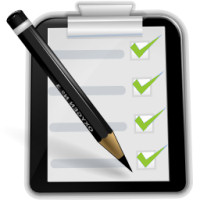 SITURWEB emerges from the real needs of a travel agency:

2010 - ADCORE DESARROLLO Y COMUNICACIÓN S.L. PARTICIPATES IN THE CREATION AND PROVIDING CONSULTING SERVICES TO TRAVEL AGENCIES.

2010 – ADCORE PURCHASES AND AUDITS SEVERAL TRAVEL AGENCY MANAGEMENT PROGRAMMES AND THROWS THEM AWAY.
The traditional travel agency management programmes are old-fashioned, complex and do not respond to the real demands of modern-day agencies.

2011 – ADCORE CREATES THE SITURWEB MANAGEMENT PLATFORM
SITURWEB - Web-based management software for Travel Agencies
Siturweb is an all-new, innovative and creative tool that fosters a continuous improvement of quality and profitability in the management of travel agencies.

2013 – SITURWEB ENTERS INTO AGREEMENTS WITH MANAGEMENT GROUPS
Several management groups and administration offices implement SITURWEB as their one and only Travel Agency Management app and to manage their accounting


2014 – SITURWEB RECEIVED AN AWARD FOR BEST BUSINESS PRACTICES
Adcore Desarrollo y Comunicación received an award for Best Business Practices


2016 – SITURWEB CREATES THE CUSTOMERS' INTRANET
Your customers will have access to all their documents regardless of where they are and it is completely free thanks to Siturweb.


2018 – SITURWEB RELEASES SITURWEB 2.0
Completely new interface maintaining the simplicity that characterizes Siturweb. Improved engine that translates into robustness and speed.

2019 - SITURWEB REACHES AN AGREEMENT WITH THE IANET COMPANY TO IMPLEMENT THE DISTANCE SIGNATURE IN ITS PLATFORM
The specific management program for travel agencies Siturweb will offer its customers a new tool that allows the signing of all types of contracts through email, avoiding travel to the agency.
2020 – SITUWEB SUPPORTS TRAVEL AGENCIES
Adcore showed its support from the first moment to the agencies. Making the decision not to close any user who, due to lack of funds, had been forced to return a receipt.

2021 – BSP CONCILIATION AND GALILEO INTEGRATION
To the existing Amadeus integration, Siturweb adds Galileo integration as well as BSP reconciliation

2022 – SITUWEB LAUNCHES IMPORTANT IMPROVEMENTS IN BILLING
Among the improvements, there is the electronic invoice (FacturaE), the integration in the Batuz / Ticket BAI system and improvements in the user interface.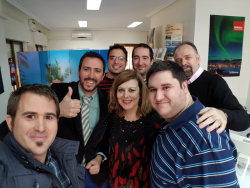 Adcore Desarrollo y Comunicación S.L.
C.I.F: B-85305712
Paseo de los Lanceros, 2 Planta 1 Puerta 2
28024 Madrid

Registry data:
Adcore Desarrollo y Comunicación S.L. C.I.F.: B85305712. Registered in the Mercantile Registry of Madrid,
Tomo 25095, Folio 165, Sección 8, Hoja M-451984, Inscripción 1ª